After paying $42.5 million for a 240-unit apartment community in Tempe in January 2021, Nathan Reid has just sold it for $72 million.
And now he's in pivot mode, with plans to build 500 rental units throughout the Valley.
The Sanctuary on Broadway in Tempe was in the low 90% occupancy range when Reid sold it to Elisa Zhang, a Washington-based syndicator and founder of EZ Real Estate, who owns more than 1,000 units across the country.
In fact, the property — built in 1971 — was still undergoing renovations, said Reid, founder and CEO of Scottsdale-based Capital Allocation Partners.
"The Covid supply chain has been a nightmare," he said. "You can't finish units."
Brian Smuckler, Jeff Seaman, Derek Smigiel, and Bryson Fricke of CBRE Group Inc. represented the buyer, while Alon Shnitzer, Rue Bax, Eddie Chang, and Doug Lazovick and Royce Munroe of ABI Multifamily represented the seller.
John Kobierowski, president and CEO of ABI Multifamily, said investors want to buy vintage properties built in the 1970s and 1980s.
"These communities have a lot of opportunities for value add," he said, adding that the Tempe property sold for $312,000 a unit.
"There is still a lot of investor interest in our market," Kobierowski said. "Higher interest rates are having an effect on all markets, but we continue to see investors scooping up properties due to strong job growth, population growth, income growth and rent growth."
Founded in 2010, Capital Allocation Partners owns more than 1,000 units within 17 communities in the Valley.
The Sanctuary was its largest sale so far, Reid said.
Pivot time
While he plans to continue to buy multifamily properties, renovate them and sell them when it makes sense, Reid now is turning his attention to building rental units throughout the Valley.
He has set up a fund for accredited investors that will range between $10 million and $15 million to finance the construction of 500 townhome rental units over the next 18 to 24 months.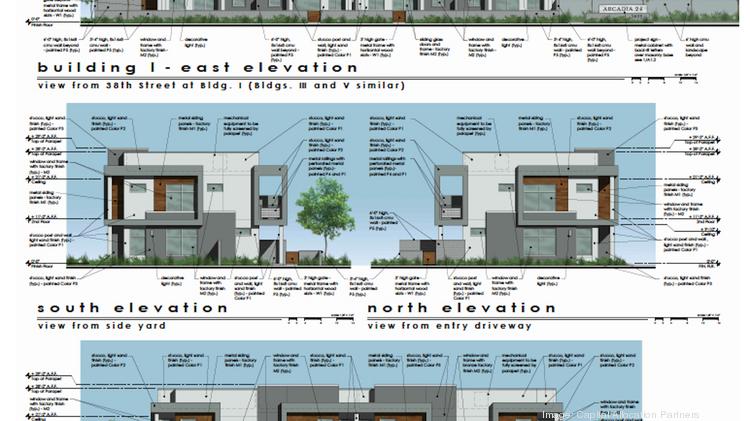 "We are targeting suburban and urban infill sites for a townhome type rental product with that fund," Reid told the Business Journal.
Reid owns land or is in escrow to close on land at several sites throughout the Valley, including parcels at 38th Street and Indian School Road, 39th Street and Earl Drive in Phoenix, 73rd Avenue and Thunderbird Road in Peoria, 53rd Street and Thomas Road in Phoenix, Third Street and Thomas Road in Phoenix, and University and Hardy drives in Tempe.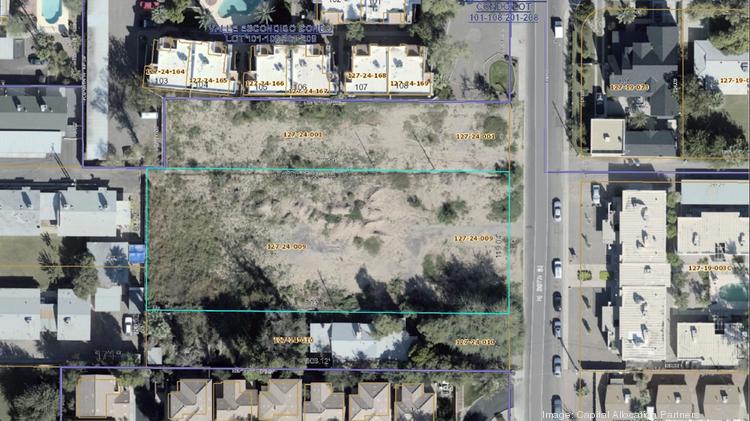 "There's still a housing shortage," Reid said. "Frankly, the cost for us to build new is really almost lower than what we were paying to buy existing apartments. And they're used, they're older and smaller and they don't have garages."
The townhomes he plans to build will be attached at the walls, but no neighbors above or below each unit.
The first project out of the ground will be at 53rd Street and Thomas Road, with construction to begin by the end of this year and delivered in the second half of 2023. Rents will range anywhere from $1,995 to $2,995 for units that will have garages and a patio. Amenities for all the projects will include a swimming pool, a gym and a dog walk.
"We always do a nice patio for them," Reid said. "It's as close to a single-family home you can get without renting a single-family home."
About Real Estate Intelligent Marketing (REIM):
REI Marketing is an innovative Real Estate Marketing Company that offers distinctive real estate services to developers and multifamily investors.  We are a vibrant, dedicated team of industry professionals with international experience in marketing and multifamily investment.